5 Unexpected Lessons When Buying a Home (From People Who've Done It Before)
Seven first-time homebuyers confess their greatest rookie blunders and share lessons that are recession-proof to guarantee success in home buying.
Lesson #1: Decide location versus space before searching for a home.
He faced a difficult decision when first-time homebuyer Jarrod was shopping for his first place in Chicago: Should he buy a small home in Lincoln Park, his favorite area of the city, or should he buy a larger home in Uptown, about two miles north of Lincoln Park, for a lower price? Jarrod decided to spend more time weighing his decisions, but then another buyer made an offer he was considering for the Uptown house. He had to make a fast decision or face the loss of his home, so he decided to make an offer. They welcomed the vendors, and Jarrod got home. Nearly a year later, though, he's still not 100% convinced he made the right choice. Although he loves getting plenty of room in his Uptown home to entertain, he misses the proximity of Lincoln Park to restaurants and nightlife. It's important to set your goals before shopping for a home and determine which is more important to you: room or place. If you agree on this in advance, during the home-buying process, you will make thought-out decisions and avoid the unsettling feeling of guilt from the buyer.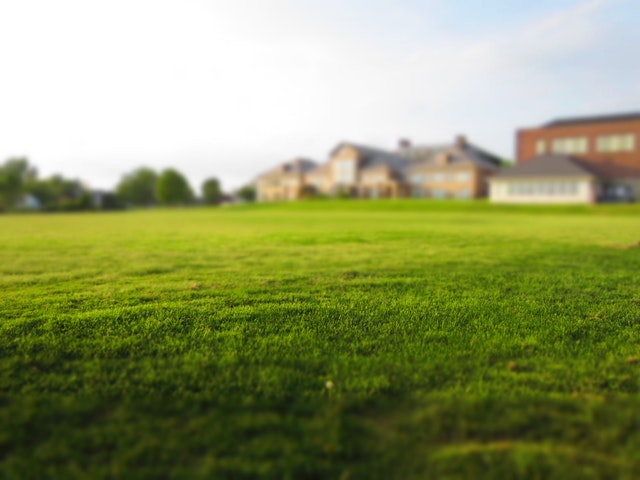 Lesson #2: A down payment is never a bad investment.
Originally, John and Jennifer intended to put down about $60,000 on their first home. Just before closing, though, they changed their minds when they qualified for a loan that did not need any cash down. The homebuyers opted for 100% financing and in the stock market invested their down payment capital. They regret not putting it in their home instead, after losing about half of that money. For any homebuyer, putting some money down is a smart idea because it minimizes the risk and helps you to start off with some equity.
Lesson #3: Boundary questions can be answered by a land survey.
It's a good idea to map out your exact property lines before making improvements to your property. John and Jennifer had their land surveyed a month after they moved into their home and noticed that their yard ended 8 to 10 feet closer to their home than they were told by the previous owner, leaving them uncertain as to where to build their fence. You can't always depend on the property's understanding of the seller, so having a land survey will clear up any uncertainties you have.
Lesson #4: Don't commit before you're ready.
It is a big investment to own a house — and a more costly one than some homebuyers know. For example, Jarrod's monthly housing expenses have gone from approximately $1,300 a month as a renter to $2,200 a month as a homeowner. Make sure you know exactly what you're getting into before buying a house, so that you can determine if you're financially and emotionally ready for such a big commitment. Work out how much you'll pay for property taxes, homeowner's insurance, HOA fees and other monthly expenses of owning a home in addition to your monthly mortgage payment.
Lesson #5: During inspection, dig deeper.
Brooke's home inspection found that her roof had some nail pops in the shingles. She felt she was in the clear after getting them replaced because the roof was marketed as new. The nails, however, popped up again about two years later and caused a leak. A roofer decided that on Brooke's roof, there were two layers of shingles: a new layer on top of an old one. Brooke felt misled and looked into legal action, but found that it was legitimate in Georgia to have several layers of shingles. It's always a good idea to take a closer look if a concern comes up during your inspection. If Brooke had checked out the roof herself, she would have seen the two layers of shingles and known that something was amiss.