February 21, 2022 | MagMedLife
Do you have dreams of buying a home in California? If so, you may have heard some myths about investing in California real estate. In this article, we're going to dispel five of the most common myths about investing in California real estate. Debunking these myths will help you make an informed decision about whether or not investing in California real estate is right for you. Are you ready to debunk some myths? Let's get started!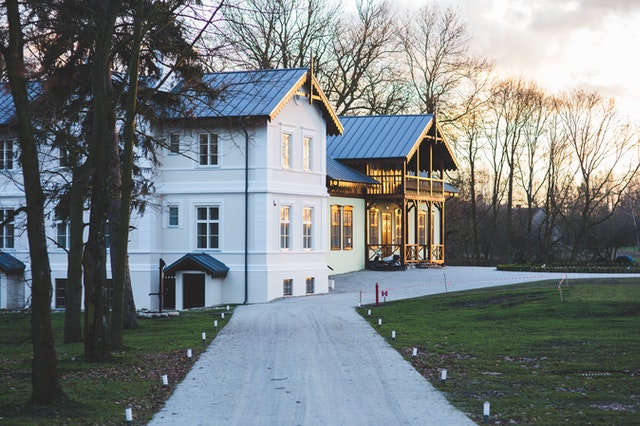 Myth 1: You Need A Huge Amount Of Money To Start Investing
Many people think in order to start investing in California real estate, you need a huge amount of cash. It's true that investing in California real estate does require some capital but the initial investment doesn't have to be very much at all! There are many ways to get into buying and selling real estate without having tons of money.
There are many different ways to invest in California real estate without having a ton of cash. You can start by borrowing against your own home or by asking friends, family members, or co-workers if they have any interest in investing with you. Investing is easier now than ever due to technology making it possible to find investors online right now.
Investing also means taking on risks which means the initial investment will not be guaranteed but once you have acquired some experience and have learned what works for you then it will become easier over time as you begin to see success come into fruition.
Myth 2: The Risk Is Minimal
Before investing in California real estate, it's important to consider the amount of risk that you're willing to take on, as well as the amount of time you want to spend.
If your goal is passive income, it could make sense to purchase a cash-flowing property like an apartment building or triplex. If you choose this route, you'll need to understand how to manage tenants and deal with repairs.
If your preference is for more hands-on involvement in the management of the property, buying a single-family home that requires extensive maintenance or doing renovations may suit you better. Investing in condos will generally require much less work than investing in single-family homes because there are fewer unit owners who will be responsible for various aspects of upkeep. You should also consider whether your investment property will be able to serve multiple
One option is finding a partner who has the capital to invest. Investing in California Real Estate with a partner can be a great way to go because it allows for more flexibility and also enables you split any potential losses or gains. Investing 50/50 makes this easier because if one person loses their half then they will have no involvement in the property anymore while the other person still retains their share.
Myth 3: Investing Is Only For The Rich And Affluent
Can investing be for everyone? Absolutely! It doesn't matter what your income level is, if you are creative and willing to put forth the effort, earning passive income through investing can become a reality. You may not want to quit your job today, but it's never too early or late to start thinking about investments as a way to make more money or diversify your sources of revenue.
Investing creates opportunities for everyone from all walks of life. Investing opens up an entirely new world and gives you a chance to set your own hours by choosing the types of properties that fit your needs and lifestyle.
Myth 4: Investing Is Only For Investing Professionals
This is one of those myths that seems to plague all aspects of investing, but it isn't necessarily true. Investing is only as complicated as you want it to be, and becoming an expert doesn't necessarily mean spending dozens of hours per week on research or curating investment opportunities. Investing can be as simple as looking at basic ratios such as price-to-rent ratio, determining how much cash flow property will generate, and keeping an eye out for good deals in the market.
While there are certainly more advanced ways to invest, such as flipping properties or crowdfunding real estate investments, you don't need those strategies to make solid returns. Investing in the stock market is difficult for most people—but investing in real estate can be easy with the right guidance.
Myth 5: It Is Easy To Gain Income With Real Estate Investments In California
Investing in real estate may make sense for your particular financial situation and goals. However, the bottom line here is that while investing in California real estate can help you generate income, it isn't always easy to do so. Investing takes time and effort, and there's no guarantee of success even if you put all of this into play. Lots of things could happen along the way and cause you to lose money and maybe even experience some stress as well.
This doesn't mean that investing or buying property in California has to give you sleepless nights; however, it does mean that making sure that you do your homework and that you keep up on industry trends is an absolute necessity. Investing in California real estate requires patience and the ability to work with all kinds of people, including those who can't afford to buy a home.
If investing appeals to you, don't assume it's easy just because you have lots of experience making money from the stock market or from other types of investments. It is definitely possible to make money investing in California real estate, but this form of investing isn't right for everyone.
In order to be successful at investing in California real estate, you need a plan – one that outlines what you're going to do – as well as a realistic budget for how much time and money the endeavor is going to require. Investing is a great money-making option for a lot of people, but it's one that can also cause you to lose your shirt if you don't do it right.
If you're not sure about investing in California real estate, let us help. We have a team of experts ready to answer your questions and get started with the process today! You don't need a huge amount of money or an investment background to start investing in this market. All you really need is some information on how it works and guidance from someone who knows what they are doing. Call us today to learn more!
Are You Looking to Invest in Real Estate in Northern California?
The top real estate agency in Northern California, Sexton Group Real Estate | Property Management in Berkeley, California is a boutique real estate company specializing in residential sales for properties throughout the San Francisco Bay Area. To better serve our clients we have three local offices, one in the heart of picturesque Berkeley, one near downtown Oakland and the third in the heart of historic Lafayette, California. The Sexton Group encompasses the essence of Berkeley's charm, Oakland's history and Lafayette's family-oriented vibe all with a relaxed, down-to-earth nature. We are an amazing group of real estate agents whose wealth of experience spans more than 25 years in the industry.  Looking to buy a home in Contra Costa or Alameda County? Contact us today for your free consultation!
Previous Article                    Home                    Next Article
---
---