July 1, 2022 | Sexton Real Estate Group
Are you sick of hearing about the Bay Area housing bubble? So are we. It seems like every day there's a new article talking about how expensive it is to live here and how few homes are available. But is that really what's going on? Or are people just misunderstanding the market? In this article, we'll dispel five common misconceptions about the Bay Area housing bubble. Read on to learn more!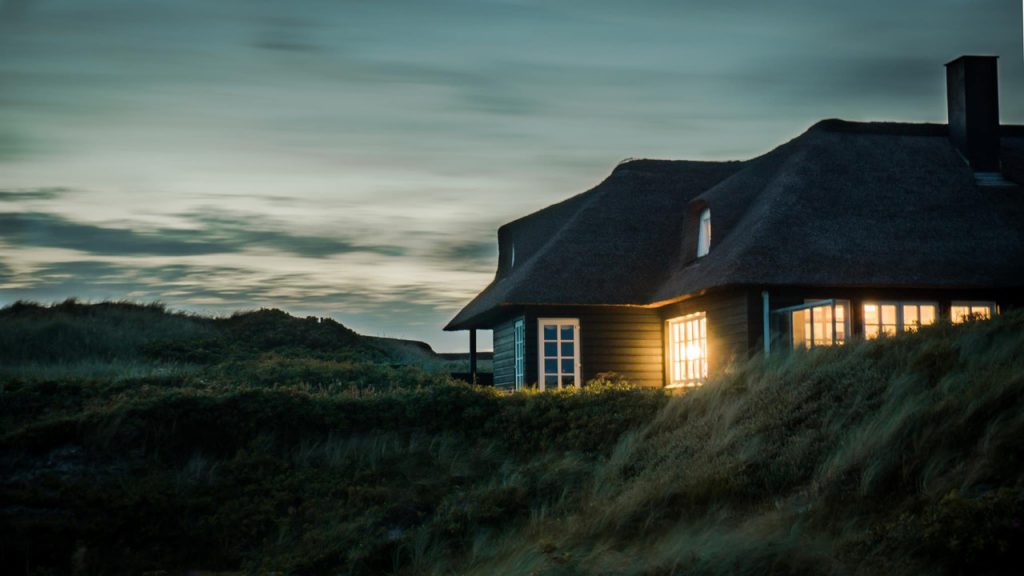 Misconception #1: The Bay Area Housing Bubble Only Affects The San Francisco Area
In reality, the housing bubble is impacting communities throughout the Bay Area, from Oakland to San Jose. While San Francisco may be seeing the highest prices and biggest demand, other areas are not immune to the effects of the housing market boom.
The Bay Area housing bubble has been growing for years and has now reached the point where it is affecting areas beyond San Francisco. The common misconception is that the only people who need to worry about the housing bubble are those who live in San Francisco, but this is not the case. The housing bubble has been slowly growing for years, and it is now starting to affect other parts of the Bay Area.
There are a number of factors that have contributed to the growth of the housing bubble. One of the most significant factors is the influx of tech workers into the area. The Silicon Valley boom has led to an influx of high-paying jobs, which has driven up demand for housing. This, in turn, has led to an increase in prices.
Misconception #2: Only People In The Tech Industry Can Afford To Buy A Home In The Bay Area
While it's true that the cost of living in the Bay Area is high, there are a number of factors that contribute to this. The tech industry is certainly one of them, but it's not the only one. There are also a number of other industries that are booming in the Bay Area, such as finance and healthcare. This means that there are plenty of people who can afford to buy a home in the Bay Area.
While it is true that the median home price in Silicon Valley is quite high, there are still many homes available at a variety of price points. There are also a number of programs and initiatives in place to help make homeownership more accessible to everyone, regardless of their industry.
Misconception #3: The Housing Market In The Bay Area Is Only For Rich People
While there are certainly more expensive homes in the Bay Area than in other parts of the country, there are also plenty of affordable homes available. In fact, many people who live in the Bay Area are not wealthy at all. They just happen to live in an area with a high cost of living.
Misconception #4: The Housing Bubble Is Only Affecting The Rental Market
The housing bubble is also having an impact on the home-buying market. The prices of homes are rising at an alarming rate, and many people are finding it difficult to afford a home in the Bay Area. This is causing many people to move out of the area, or purchase a home in a less expensive area.
While rents have certainly increased along with home prices, this is not the only way that the housing bubble is impacting Bay Area residents. Those who own their homes are also feeling the pinch, as property values have skyrocketed and they may be unable to find buyers when they want to sell.
Misconception #5: The Housing Bubble Is Only A Problem For Low-income Earners
The housing bubble has caused prices to skyrocket, making it difficult for people of all income levels to afford a home in the Bay Area. In fact, many middle-class families have been forced to move out of the Bay Area due to the high cost of housing.
While it is true that low-income earners are being hit hardest by the housing crisis, it is not limited to them. Middle-class families are also struggling to keep up with rising costs, and even high-income earners are feeling the squeeze in some areas.
So, if you're thinking about buying a home in the Bay Area, don't let the common misconceptions about the housing bubble stop you. Be sure to do your research and understand what you're getting into before making any decisions. It is impossible to predict what will happen with the housing market in the future, but many experts believe that the current bubble will eventually burst. When this happens, prices could drop dramatically, which would be good news for buyers but bad news for sellers. In the meantime, Bay Area residents will just have to wait and see what happens. Call us today to know more!
---
Are You Looking to Invest in Real Estate in Northern California?
The top real estate agency in Northern California, Sexton Group Real Estate | Property Management in Berkeley, California is a boutique real estate company specializing in residential sales for properties throughout the San Francisco Bay Area. To better serve our clients we have three local offices, one in the heart of picturesque Berkeley, one near downtown Oakland and the third in the heart of historic Lafayette, California. The Sexton Group encompasses the essence of Berkeley's charm, Oakland's history and Lafayette's family-oriented vibe all with a relaxed, down-to-earth nature. We are an amazing group of real estate agents whose wealth of experience spans more than 25 years in the industry.  Looking to buy a home in Contra Costa or Alameda County? Contact us today for your free consultation! 
---
Previous Article                    Home                    Next Article
---
---