March 29, 2022 | Sexton Real Estate Group
There's no doubt that Bay Area housing prices are high. But just how high are they, and why? In this article, we will explore 5 common misconceptions about Bay Area housing prices. We'll also look at some of the factors that are driving up prices in this region.
It's no secret that the cost of living in the Bay Area is high. The region is a major hub for tech companies and startups, which drives up demand (and prices) for housing. But there are other factors at play that contribute to the high cost of housing in the Bay Area.
Here are 5 common misconceptions about Bay Area housing prices: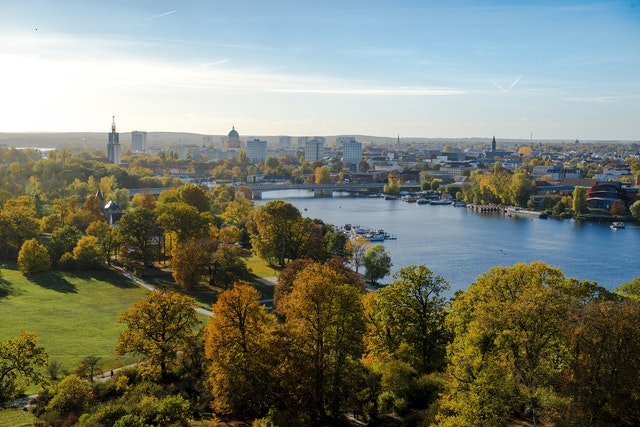 1. Housing Is Only Expensive Because Of Tech Companies.
Yes, the tech industry has played a role in driving up housing prices. But it's not the only factor. Jobs in other industries like finance, healthcare, and education have also increased significantly over the past few years. And as more people move to the Bay Area for work, they need somewhere to live. The demand for housing far outpaces the supply, which drives up prices.
2. The Bay Area is an expensive place to live.
The cost of living in the Bay Area is high, but it's not the most expensive place to live in the US. New York City, Los Angeles, and San Francisco are all more expensive than the Bay Area. The high cost of living in the Bay Area is due to several factors, including the cost of housing, food, and transportation.
3. There's no affordable housing in the Bay Area.
The truth is that there are several affordable housing options in the Bay Area. For example, Oakland and San Jose both have several affordable housing developments that offer below-market rates. In addition, several government programs provide financial assistance to low- and moderate-income families.
4. The Bay Area is an exclusive place to live.
The Bay Area is a diverse and inclusive region. While the cost of living is high, the area is home to several different cultures and socioeconomic backgrounds. In addition, the Bay Area has several resources and opportunities that are available to all residents.
5. Everyone who lives in the Bay Area is rich.
This myth is simply not true. While there are several wealthy people in the Bay Area, there are also many people who live paycheck to paycheck. The high cost of living in the Bay Area makes it difficult for many residents to make ends meet.
What is driving up housing prices?
Several factors are driving up housing prices in the Bay Area. The region's strong economy and job market are attracting new residents, which is increasing the demand for housing. Additionally, the area's limited supply of land and strict zoning regulations make it difficult to build new homes, further exacerbating the problem.
The 5 Key Elements:
The supply and demand problem emerged as a result of the five key elements that have influenced housing costs in recent years.
Increased construction costs –

Another consideration when talking about a restricted supply is higher construction costs. In addition to the aforementioned difficulties in obtaining permits, the political climate and, in particular, any existing tariffs on building materials will almost certainly have an impact on current home prices.

Increased local zoning restrictions –

If local zoning rules are generally vital for public safety, one of the unfortunate consequences of greater regulation is higher housing costs in a certain region. Local zoning rules, whether they're restrictions on where housing may be built, which lowers housing density and the overall supply of available homes, or precise permit demands that increase the cost of construction and disincentivize new buildings, are frequently to blame for a lack of housing availability.

Lower interest rates –

Historically low mortgage rates have been a major motivation for many people to acquire homes. More individuals can afford to buy houses when interest rates are low, allowing for more people to enter the market and drive prices up. Even though interest rates are at historic lows right now, they have been declining consistently since the 1980s.

Builder confidence is low –

The last major determining factor in limited availability is a widespread lack of builder optimism as a result of the previous recession. Many builders incurred massive losses on new housing developments constructed before the crisis and could not be filled as a consequence of the 2007 housing bust.

The changing demographics of society

–

Finally, demographic changes are a part of this increase in demand. The millennial generation's coming-of-age, for example, is a major element, and the statistics seem to back that up. According to the most recent Home Buyers and Sellers Generational Trends Report by the National Association of Realtors (NAR), millennials currently account for 38 percent of American homebuyers.
Despite these challenges, there are still many people who choose to call Bay Area home. For those who can make it work, the Bay Area offers a unique and unparalleled lifestyle. With its beautiful scenery, great weather, and vibrant culture, it's no wonder so many people are drawn to this region.
If you're thinking of making a move to the Bay Area, be prepared for high housing costs. However, don't let that dissuade you from pursuing your dream – with some careful planning and research, you can find a place to call home in this amazing region.
Are You Looking to Invest in Real Estate in the SF Bay Area?
The top real estate agency in Northern California, Sexton Group Real Estate | Property Management in Berkeley, California is a boutique real estate company specializing in residential sales for properties throughout the San Francisco Bay Area. To better serve our clients we have three local offices, one in the heart of picturesque Berkeley, one near downtown Oakland and the third in the heart of historic Lafayette, California. The Sexton Group encompasses the essence of Berkeley's charm, Oakland's history, and Lafayette's family-oriented vibe all with a relaxed, down-to-earth nature. We are an amazing group of real estate agents whose wealth of experience spans more than 25 years in the industry.  Looking to buy a home in Contra Costa or Alameda County? Contact us today for your free consultation!
Previous Article                    Home                    Next Article
---
---